WHEELS & WARBIRDS INTRODUCTION QUARTET  ON A-0  SIZE POSTER
84,1 x 118,9cm 0N 200 GRAM MATT PHOTO PAPER
Vier verschillende auto,s / warbirds  als op de afbeelding voor een starters begin
wordt geleverd op 1 vel A-0 om zelf in te lijsten.
Vaste prijs : € 27,50.       Dit is inclusief BTW en verzending in Nederland & België.
Four different cars / warbirds as on the picture to start with a collection
on 1 A-0 sheet to frame it self.
Price € 27,50  Shipping europe: € 9,50 International please ask.
Dodge Viper / Citroën DS-21/ Alfa 1300 / Mercedes  SLS               A-0 Quart. / 01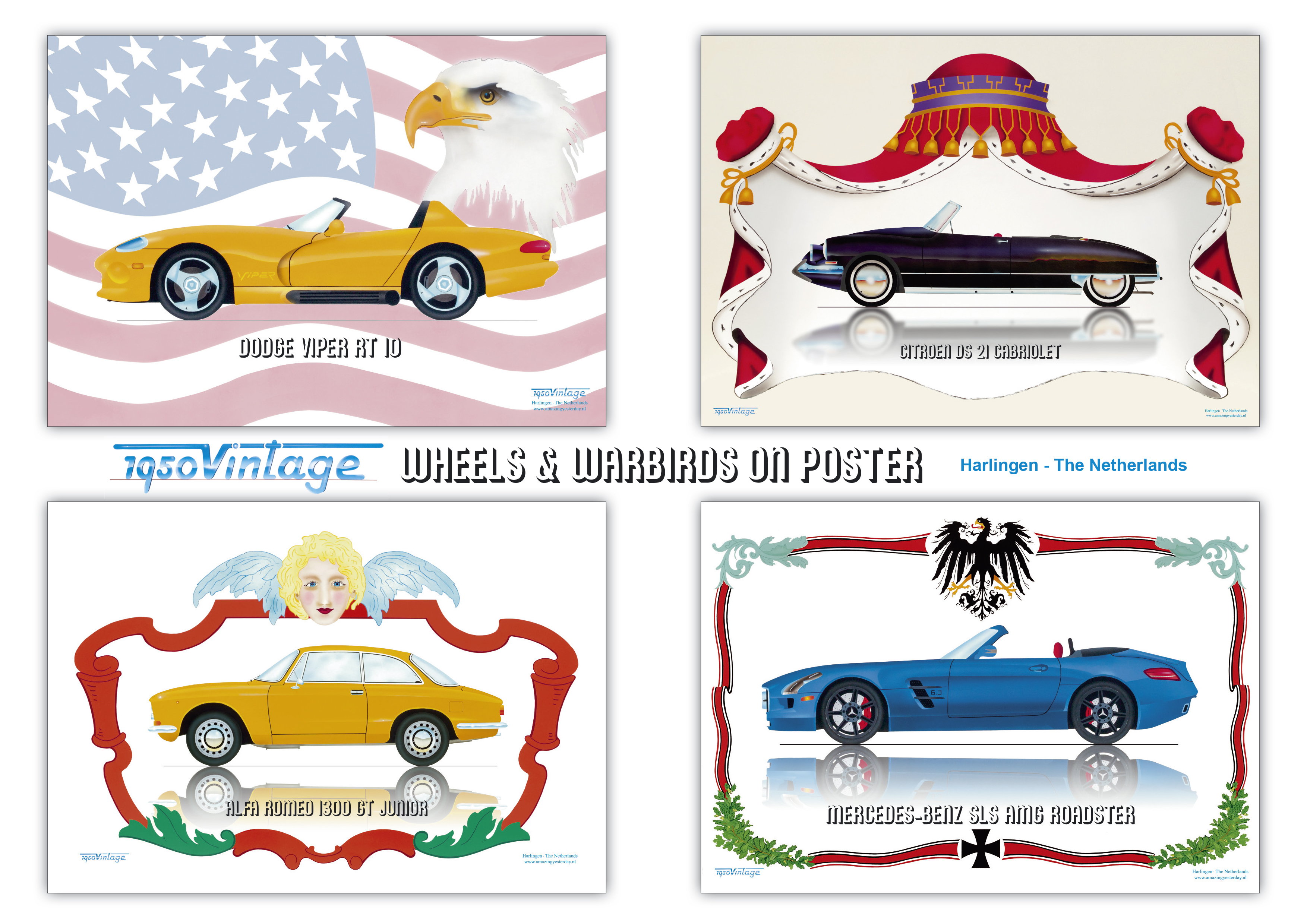 CORSAIR / SPITFIRE / SEA FURY / MUSTANG    A-0 Q / 02