Frames AY-0 Serie part 1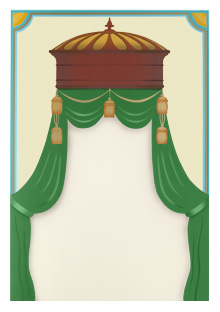 AYserie 0 Baldachin Green

Baldakijn in groen, deze werden in de victoriaanse tijd voornamelijk gebruikt als ornament boven de open haard om er een schilderij of familieportret in te plaatsen.

Victorian style baldachin to keep a painting or family portrait, now available in large print size to keep your own favourite foto or picture.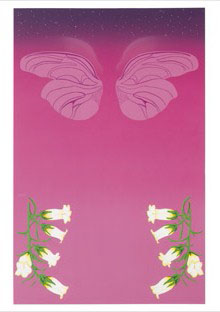 AYserie 0 On celestial Wings
Twee vleugels richting sterrenhemel geschikt om foto plus tekst van een overleden dierbare
in te plaatsen.

A pair of wings flying to the stars, suitable to keep a portrait and text
in to memorate a beloved one.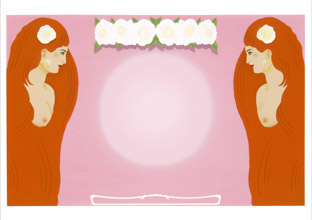 AYserie 0 Nimph tête a tête

Een in art nouveau gemaakte airbrush van een spiegelende nimph met in het midden ruimte voor een afbeelding, daar onder een kleine ruimte voor een beknopte tekst.

In art nouveau style a nymph in reflection in the centre a white circle
to put an image in,on the bottom a small space for a brief text.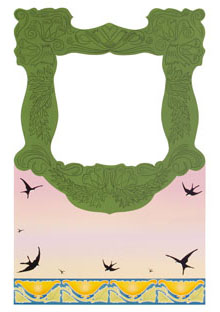 AY serie 0 Summer swallows

Deze in rustige landelijke stijl uitgevoerde airbrush is zeer geschikt om een afbeelding in te plaatsen en in de avondlucht tussen de zwaluwen is plaats voor een tekst.

In a country side style a nice airbrush to put an image in the green ornament and in the evening sky between the swallows a space for a text.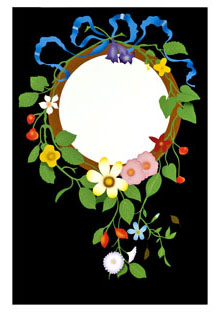 AY serie 0 Victorian garland

In victoriaanse stijl een bloemenkrans met in het midden een grote ruimte voor een foto, links onder kan in een contrasterende kleur een tekst worden gezet.

A garland in victorian style in the centre a space for a portrait ,the black space on the bottom left is suitable for a text in a light contrast colour.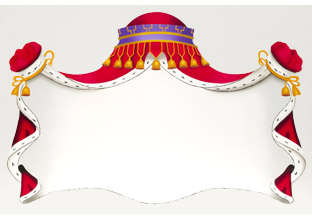 AY serie 0 Baldachin red

Een mooie gelegenheid om uw aanbieding of groepsfoto of andere grote afbeelding in een baldekijn te plaatsen,een mooie aandacht- trekker die zeker opvalt!

This baldachin is a real eyecatcher to put a large foto or message in.
Also suitable to present your oltimer in a royal king size frame.


AY serie 0 Nihil sine labore

Een wijze uil gezeten op een schedel in het volle maanlicht met daaronder een groot perkament om uw favoriete songtekst of ander
idee op af te laten drukken op A-0 formaat mooi voor boven de bank.

A wise owl on a skull in moonlight, beneath a large parchment for a text or a creation of yourself very attracktive on A-0 size.


AY serie 0 Gatekeepers

2 poort wachters met daartussenin een afbrokkelende pleisterlaag om een tekst of prijslijst of i.d. in te laten zetten kan ook in effen wit worden geleverd.

2 gatekeepers in the centre a space to put a text in,also in neutral white
available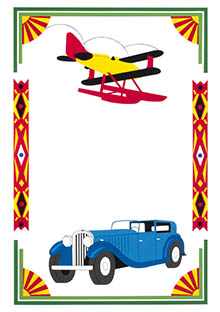 AY serie 0 1920,s art deco

Een in de jaren 20 uitgevoerde art deco advertentie stijl aantrekkelijk voor een tekst of prijslijst in de horeca of festiviteit.

Art deco of the 1920,s advertisement style suitable for an pricelist or a personnal message.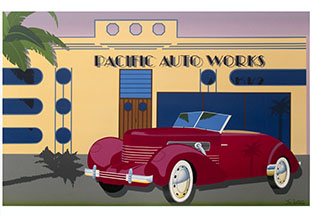 AY serie 0 Cord 1930,s

In een Miami beach stijl art deco airbrush van een cord convertible hier is geen ruimte voor een tekst.

A cord in Miami beach art deco style there is no space left for a text.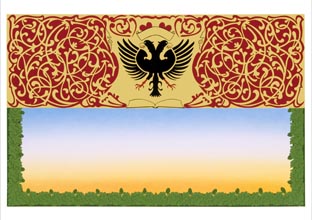 AY serie 0 Double eagle

Een dubbelkoppige adelaar in een rijk versierd tableau met daaronder een lichte achtergrond,zeer geschikt om er een familie in af te drukken
of een jaarklas met evt.de namen er onder.

A double headed eagle in a gold/red background suitable to print a family or a school class in.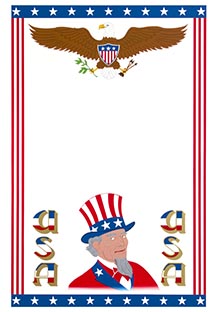 AY serie 0 Uncle sam

Advertentie stijl uit de jaren 30 een groot middenveld om er uw oldtimer of  een ander item
in af te laten drukken.

Advertisment style of the thirties a large empty space is open to put an favorite picture of your own wish in