Frames AY-1 Serie
†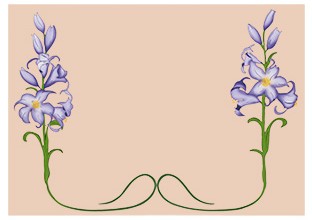 AY SERIE 1 : PURPLE FLOWERS: hier is een flinke ruimte om een door u zelf
gecreŽrde tekst ,gedicht of een idee in te (laten) zetten.

A large space between the flowers to put your text poem or foto galery in.
†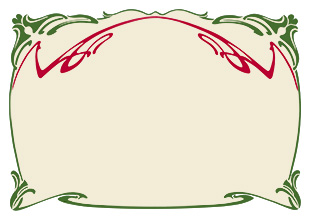 AY SERIE 1 : JUGENDSTIL FRAME: dit is uitstekende manier om in een nostalgische sfeer bijvoorbeeld een landelijk restaurant of antiek winkel een mededeling in stijl
weer te geven.

In the fine tradition of the art noveau / jugendstil a large space to put your text or pricelist in.
†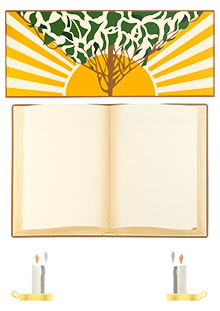 AY SERIE 1 OPEN BOOK: hier is het mogelijk om op de bladzijden uw tekst
meelopend in de vorm van de bladzijden evt met foto te laten afdrukken.

Here is it possible to let print your tekst and picture from your own creation
in the shape of the pages.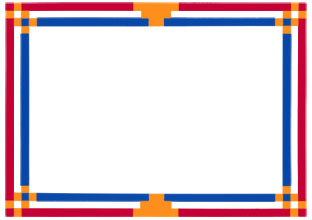 AY Serie 1: ART DECO ORANGE,in de nationale Nederlandse kleuren uitstekend geschikt voor menukaart of prijslijst.

in the national Dutch colours,very suitable for a menucard or pricelist.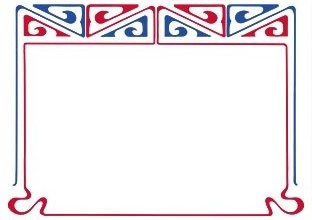 AY Serie 1: JUGENDSTIL FRAME II: in rood wit en blauw een mooie nostalgische blikvanger voor velerlei doeleinden.

In red,white and bleu.A nice nostalgic eyecatcher which can be used for a wide range of purposes.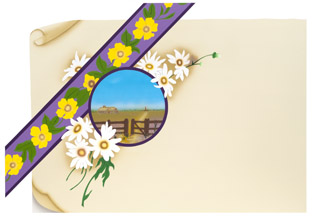 AY Serie 1: Een mooi in laat negentiende eeuwse stijl gemaakte landschaps airbrush om er eventueel nog een tekst in te laten zetten.

A nice landscape airbrush made in the late nineteenth century style,to possibly insert a text.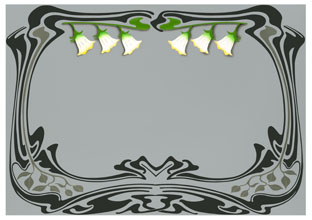 AY Serie 1: Dit jugendstil gothic frame is voor veel doeleinden geschikt,door de rustige kleuren kan er in gedemte kleurtonen een mooi nostalgish effect worden bereikt.

This jugendstil gothic frame is suitable for many purposes.Because of the calm colours,a nice nostalgic effect can be achieved,in muted colour tones.


†
†